The Guide to Twitter Ads targeting – Best Practices and Mistakes to Avoid
Twitter ads are a great way to target potential customers and make your business stand out. They work especially well for small businesses that do not have big marketing budgets or those that want to focus on a niche market. Targeting is the most important part of Twitter advertising since it controls which people see your ad and how much they pay attention to it. In this guide, we will talk about best practices for targeting as well as mistakes you should avoid at all costs!
What is Twitter advertising and how does it work?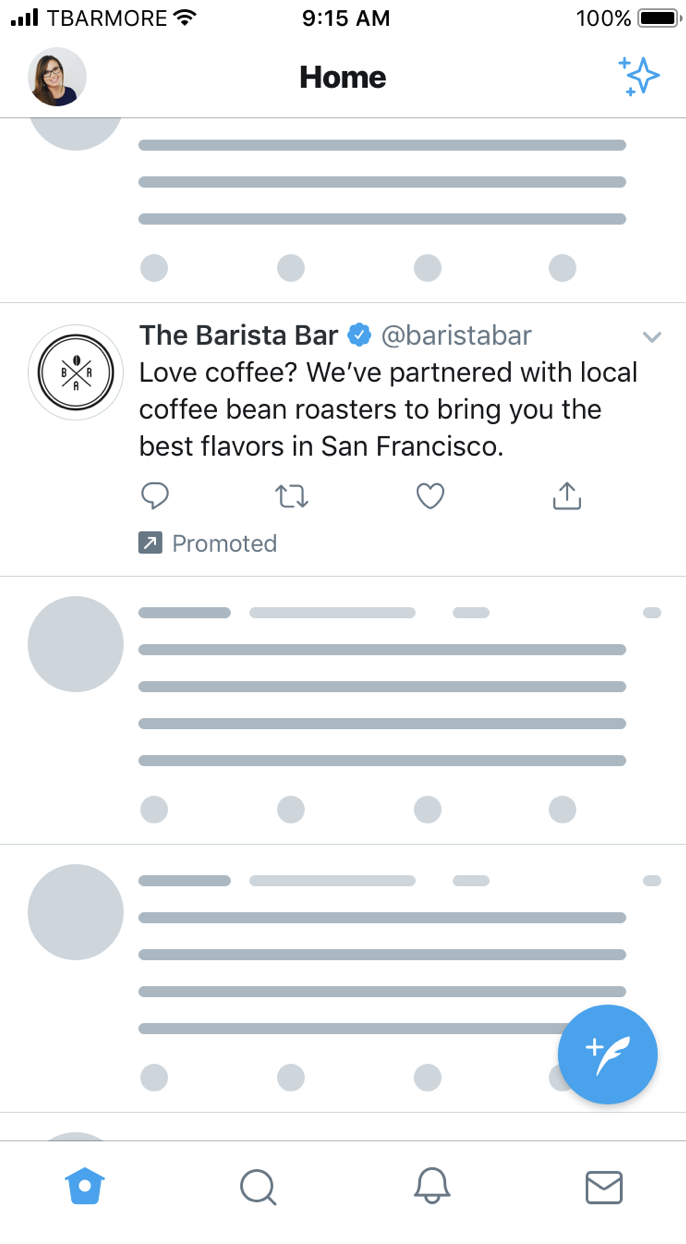 Twitter is a free service that allows you to create short text messages, called tweets. It also lets people who are signed up give updates or express what's happening with short clips that are seen by other signed-up Twitter members. Twitter Ads allows you to create "promoted" tweets which can be seen by more people that just your followers.
These are shown on the timelines of relevant users, who may be interested in your product or service and might want to make a purchase. This is why targeting plays such an important role – without it, nobody will see your ad! Or worse, if the Twitter targeting is configured poorly, then the wrong people will see your ad and you'll waste money.
There are two different types of ad types on Twitter: promoted tweets and promoted accounts. Depending on your goal one ad type could perform better than the other.
Twitter Ads – Promoted Accounts
Promoted Accounts work by promoting your account within relevant user timelines, meaning people who are likely to need and want your product or service will be more likely to see it. The goal of this ad type would be if you wanted to grow your followers. This is great for new brands that want social proof to show credibility.
Imagine seeing an account with 100 followers vs. 100,000 followers. Which would you think would be more credible?
Promoted accounts are not just shown on timelines of people who have already been following you – if somebody engages with your ad, their friends and followers might also see that they liked or retweeted a post from you. This can then lead to them looking at what else we offer and potentially making a purchase.
Twitter Ads – Promoted Tweets
Twitter promoted tweets are advertisements that may appear to users of Twitter. Promoted tweets are placed through an auction system. Generally, when you post a tweet, only followers of your account can see it. If you want people outside of your followers to see your tweet, then it would make sense to create a promoted tweet campaign.
A user's tweets may be considered "promoted" when they are one of the top tweets in their category, which will increase its prominence. Promoted tweets are labeled as advertisements by Twitter users and have a small icon telling users that it is an advertisement.
Twitter Ads Targeting Best Practices
When you create an ad, it's important to choose your target market carefully – this will have a big impact on how effective the campaign is and whether or not you make money from it!
Here are some of the ways you can target your ads to the right audience:
Demographics
Location
Language
Devices

Operating System
Device Model
Carrier



Custom Audiences

App Activity
App Activity Combination
List
Website Activity



Targeting Features

Keywords
Followers look-alikes
Interests
Movies and TV Shows
Events
Conversation Topics



Placements

Twitter Placements

Home Timelines
Profiles
Search results



Twitter Audience Platform
Before you create your first campaign, make sure that you create a detailed profile that describes exactly what it is your company does and lists any relevant awards or accolades you have received. This helps new and potential customers feel more at ease when they do research on your company and your profile.
In the description, make sure to include a link to your website and an email address which people can contact for more information about what it is that you offer. This will allow interested users to find out more about your company without needing to click on a paid ad first!
When defining who should see your ads, it's important to be as specific as possible. For example, if you have a clothing store that caters specifically to men in their 40s who love watching football and going on weekends away with the family then you should target that demographic!
You can use keywords related to your product or service to help narrow down your audience. This means you can target users who search for specific things and make it more likely that they'll be interested in what your company has to offer!
If you want people within a certain geographical area, city, or state to see your ad then extensive targeting allows you to do this. This will not only help the campaign be even more effective but also means you might be able to reduce your costs since you won't have to pay for users outside of the target area.
Choosing between interest targeting and industry targeting might not always be easy – if somebody works in a specific field then it could be worth choosing industry targeting so that their co-workers or other people within the same sector are also shown ads for your business. This might make it easier for them to share to others!
Make sure that you regularly check how many people are seeing each ad and who they are – this will allow you to improve the campaign if necessary or end it early if the results aren't meeting expectations. You should also use reporting tools within Twitter so that you can see exactly how many people have visited your website or made a purchase after clicking on an ad.
If you are using the same targeting for multiple ads then it's important to optimize them so that each post can be seen by as many users who fit the criteria of being interested in what you're offering!
Our final tip is probably one of the most important when it comes to improving your Twitter ad strategy – make sure that you use a well-defined call to action so that users know what they should do next. This could be something as simple as asking them if they want more information or telling them about an offer that is going on right now!
Why use Twitter targeting?
The first reason why you might want to use Twitter ads targeting is that it helps make your campaign more effective, which means you can potentially get a bigger return from the money that you're spending on advertising!
It also allows you to improve results by making sure each ad reaches as many users who are as interested in what your company has to offer as possible.
Using detailed targeting means you can make your campaign even more effective and it might be easier to reduce costs since this will mean that the ads aren't shown outside of a certain geographic area or in other areas where they won't be useful.
This is also another reason why Twitter ad targeting is helpful – it can help you to get more engagement on your posts so that you're able to boost them even further!
With certain types of campaigns, it might be easier for people within a specific industry or location to find out about what it is that your company does. This means that they are much more likely to click on the ad, which will help you to get more engagement.
Another reason why targeting is so helpful with Twitter ads is that it can make the campaign go even further since users will be much more likely to click on your ad if they're already interested in what you have to offer. This means that there's a lot of potential for increased conversions and it will also make your campaigns more effective.
You can use Twitter ad targeting to help get the campaign out there even further so that you're able to reach new audiences who might not have otherwise seen it. This means they are much more likely to click on the ads and could potentially be interested in what you offer, which will lead them to make a purchase!
This is why it's important to regularly check how many people are seeing each ad and who they are, this will allow you to improve the campaign if necessary or end it early if the results aren't meeting expectations.
Another reason why Twitter ad targeting is useful is that it enables you to make the most of your budget by showing each post to people who are interested in what you're offering! Even if the campaign isn't reaching new audiences, this means there's potential for more conversions and increased engagement within your audience, which can help you to get more customers!
If the posts aren't performing well then it's a good idea to stop or reduce ad spending so that you're not wasting money on ads that people don't want to see.
As long as each post reaches a relevant audience then this will also help reduce costs, which makes Twitter ads targeting one of the best features for reaching potential customers on social media!
When to use Twitter ads targeting
The best way to do this is by using several types of targeting within the campaign so that each post reaches as many people as possible and it's also a good idea to experiment with different options!
This means taking advantage of all of the features which are available for reaching users on social media and could result in much more engagement than using a single targeting method. This could mean using certain keywords or hashtags, targeting within a geographic area, and more.
Twitter ad targeting is also useful when you want to test different interests or keywords that might be relevant – this can help you to find out which ones work best so that the campaign has the chance of being as successful as possible!
Another way to use Twitter ad targeting is by testing out different keywords, locations or other options to find those that work well with your audience – as long as they're all relevant it's likely to result in much more engagement and conversions.
Also, consider the frequency which you post on Twitter – if there is too much social media activity then you could risk annoying your followers and this could mean that they will stop following! Try different posting intervals and see which time frames produce the best results
Mistakes to avoid when setting up a campaign
One mistake that can be made when setting up a campaign is to use too little or too much targeting.
Another mistake would be to target several interests which don't match the audience – this could lead to poor conversions and it might also result in ads being shown outside of those who are relevant. Similarly using too many interests, locations or keywords could lead onto a lower relevance score and can make it harder for the campaign to be successful. It's important to find the right balance between targeting options and interests so that each post reaches as many people who are relevant as possible. Don't Overpromise and exaggerate stats. Do not use irrelevant or erroneous data for targeting.
Ready to create some Twitter Ads? Use our Twitter Ad mockup generator tool to start mockup up ads for your business or your clients today!
About author
Albert Somlith
Co-Founder of PPC Ad Editor. I am a leader in digital marketing, specializing in strategic planning, implementation, and optimization.